Transition Home to the Great Spirit
Date:  June 24, 2016 - 11:54am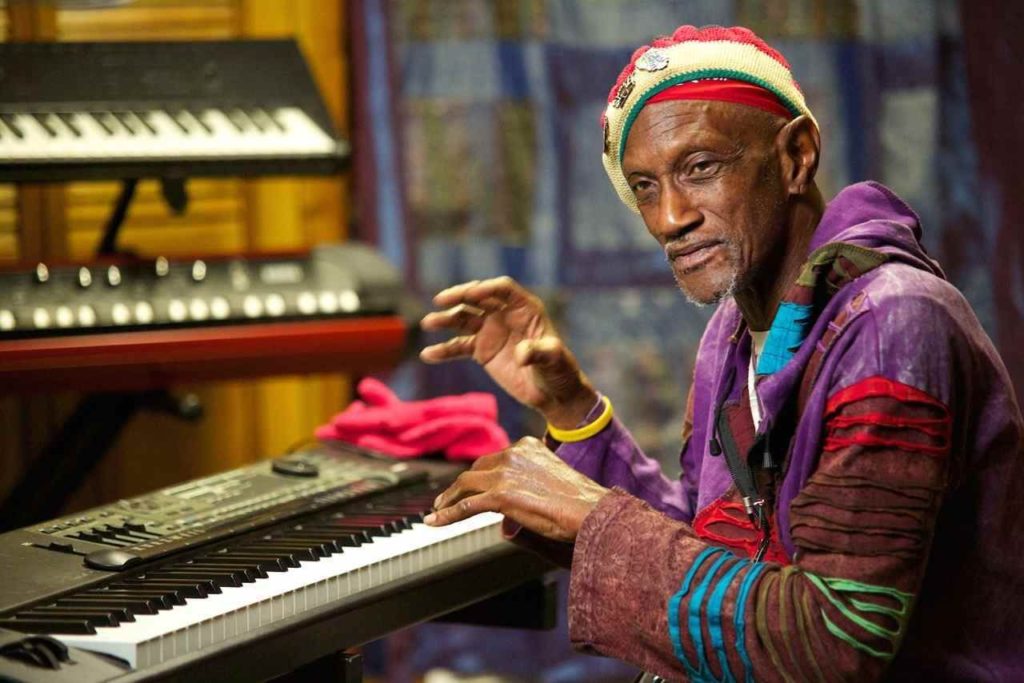 ~ A special message from a good friend and brother ~
The following is a special montage of Bernie's music put together by a dear family friend. Enjoy.
Our submission form is closed now, but please do click the Contact button above to share any kind words or stories with Bernie's family.
672 entries.
Having the pleasure of growing up in Plainfield and as a youth following the works of Bernie, Bootsy, Funkadelic and Parliament. Hanging out at Steve's Record shop getting the latest and greatest of the P funk activities was very educational. We had our P funk study sessions almost on a daily bases. Certain things can not be said here. But the gifts Bernie and Funkadelic gave us will always hold a special place in our hearts as the music helped shape challenges we all had to face. Thank you Dr. Worrell.
Bernie was such a visionary, Elevation: the upper air, and Funk of Ages are absolutely essential records in the course of my musical development, and life in general. Love you BERNIE! words will never express my gratitude for your genius of Sound! Respect , your groove is immortal!
Dr. Bernie Worrell H.S.L. (His Spirit Lives!)
Thank you Dr. Worrell for all the great music and memories that you gave to me and so many of my generation during the P-Funk movement. I learned a great love for rock, funk, soul, jazz and every other genre of music, because your work helped to open my mind and spirit to the gift you so generously gave. You will be missed, but I listen to your music, forever.
What a personal Joy to have met You ... Dr. G. Bernie Worrell, I've witness truly God on : Keyboards ( D6-Clav, Moog Snyth, B3 Organ)... Bernie, eternally Your Spirit will Live, every time we hear You ... for the Victory is Yours... Thank You for sharing your events from Universe ... in our Time and Space... Love You Brother ...!
Bernie was a legend to us in the Music World. God bless you Bernie and thank you for sharing your spirit with us.

Thank you,
Webster
You are and always will be my friend. Miss you buddy. My family sends love❤️
Thanks for the memories; thanks for THA FUNK!

RiPFunk
On tha 1
May you play on in heaven as you did on earth
I'm glad you got a little light under the sun!
What an honor it was to have met you and to have had the chance to talk to you when you played a show at our club in Erie PA on Valentine's Day several years ago. I still remember our conversation and what a kind and loving person you were. I was a fan of Parliament as a teenager(and to this day)...one of my very first albums. You were happy to sign my albums and pose for a picture. Thank you for the music and the memories. Peace and Love.
I've spent many days and nights studying you. Whenever I speak of Pfunk, I mention you. Thank you for all the love you gave. Peace
Bernie, you will forever be one of the most special people I was blessed to have in my life. From the time I was a little girl, sitting at your keybord singing 'the sun will come out tomorrow', to having drinks with you at the bar and then the day you met my newborn son, I love you and miss you dearly. Fly high my friend.
My daughter and I sat with you at breakfast in Bellingham last month...finally got to your site. It's a lovely tribute, Judie.
To my dear brother Bernie, you'll
always hold an eternally joyous place in my heart.
Love Joseph
You were the light in Funk !!!!!
I was very young i was amaze because he did best on the keys bless you for your sound sir
Watching" Stop Making Sense w/ David Bryne. Miss Bernie sound.?
We all know what an amazing musician Bernie was. I'm very grateful to have known Bernie. He was also a wonderful, sweet, giving individual. He will be missed.