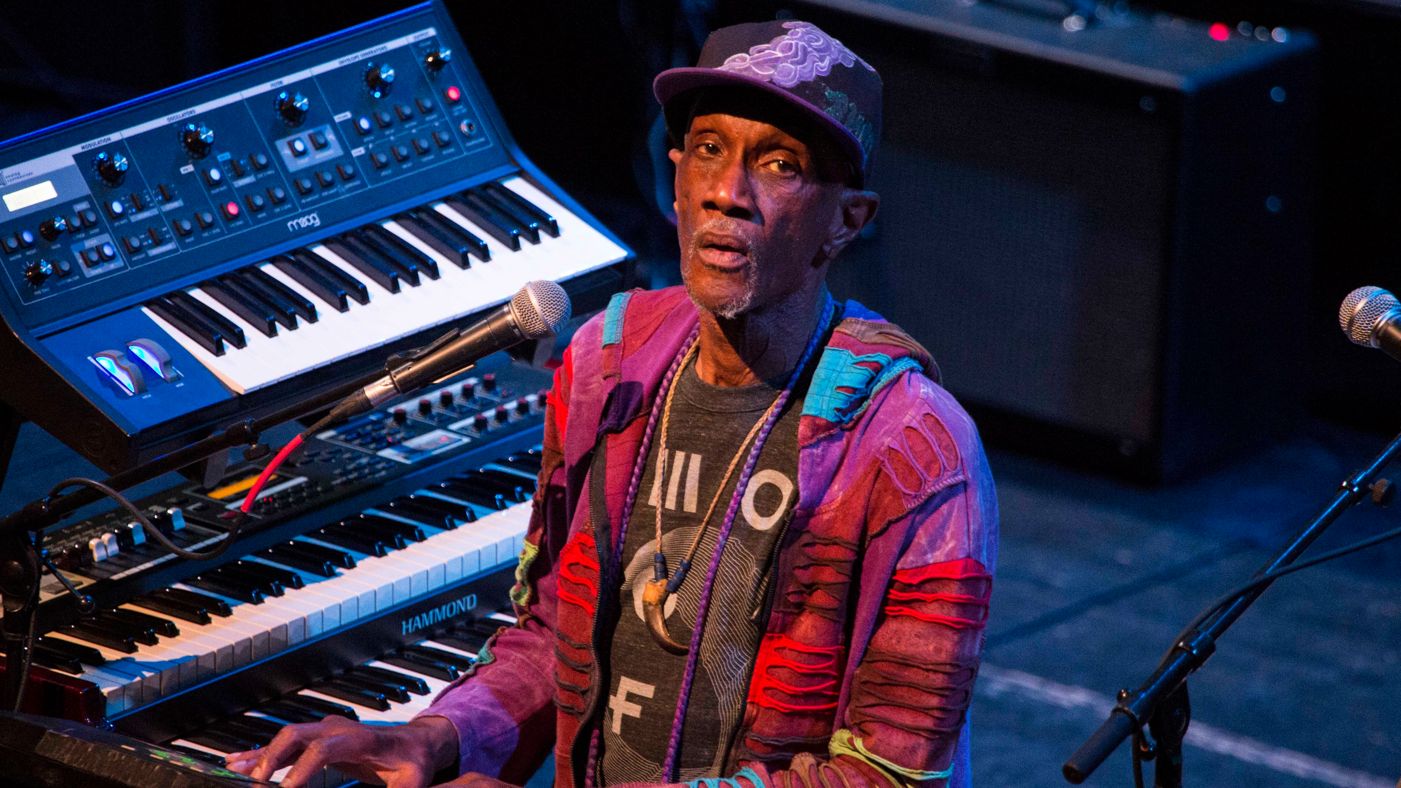 Bernie Worrell first came to prominence as a founding member and Musical Director of Parliament/Funkadelic. While this massively influential supergroup was radically altering the course of music, Bernie was radically charting the course of emerging keyboard technology during the golden age of analog synthesis. Among the key ingredients in his sonic stew were perfect pitch and a well-honed facility with the classical canon.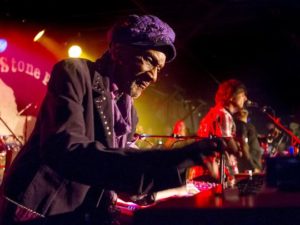 A child prodigy who began studying piano at the tender age of three and gave his first public performance just a year later, Worrell wrote his first concerto at age eight and performed with the Washington Symphony Orchestra at ten. His classical studies would continue throughout his adolescence, including private lessons at the Julliard School of Music, before he entered the New England Conservatory of Music.
Upon leaving the Conservatory, Worrell served for several years as Musical Director for Maxine Brown before joining Parliament/Funkadelic crew. Worrell then proceeded to provide this freewheeling collective with a structural foundation which, while occasionally implied, was ever present. At the same time, he explored and expanded his own musical ideas in every conceivable direction with a brazenness which was both revolutionary and evolutionary. From fanciful forays on clavinet which leaped without warning from guttural gulps to squiggly squeals to liquid Minimoog bass lines which herded listeners to the dance floor, it all represented new musical language. All the while, his rapid advancements of the synthesizer's potential were actually traceable to his classical foundation.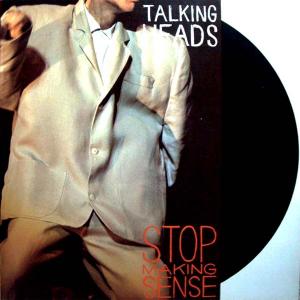 The hits were many: "Flashlight," "Atomic Dog," "Aqua Boogie," "Cosmic Slop" and "Red Hot Mama" are only a few of the Parliament/Funkadelic classics which Worrell co-wrote, played and co-produced on literally dozens of albums — not to mention his years of wild P-Funk performances, which quickly became the stuff of lore.
After departing Parliament/Funkadelic, Worrell resurfaced with the revamped Talking Heads lineup for several albums, including The Name of This Band Is Talking Heads, Speaking In Tongues and Jonathan Demme's dazzling concert film, Stop Making Sense. Worrell's ominous colorings, this time delivered via new digital keyboards such as the Prophet 5, were central to the recasting of group leader David Byrne's musical ideas through African rhythms.
In the years since he left Talking Heads, Worrell has been a phenomenally prolific studio musician, serving as a primary change-agent in the many experimental works of producer Bill Laswell while contributing his singular flair to projects by the likes of Keith Richards, the Pretenders, Jack Bruce, Deee-Lite and Bootsy's New Rubber Band. At the same time, he has been among the most sampled musicians ever, with Digital Underground, De La Soul, Dr. Dre, Snoop Dogg, Ice Cube, DMX and countless others having acknowledged his timeless grooves by building their tunes around his signature riffs.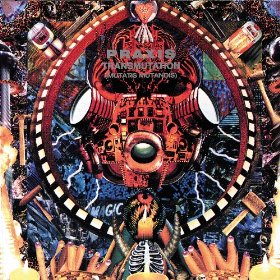 Worrell also released a series of critically acclaimed solo efforts, including Funk of Ages, Blacktronic Science, Pieces of WOO/The Other Side and Free Agent: A Spaced Odyssey. And he has become quite a sensation on the jam band circuit, playing with groups ranging from Warren Haynes' Gov't Mule to Laswell's Material, Method of Defiance and Praxis conglomerations.
In 1997, Worrell was inducted into the Rock and Roll Hall of Fame along with Parliament/Funkadelic (Talking Heads would follow five years later).
Worrell's work has also continued to surface in other places. In 1993, when David Letterman moved his program to CBS, Worrell helped launch the CBS Orchestra with Paul Shaffer. He co-wrote the score for the cult classic, Car 54, Where Are You? and other films, including the Ice Cube vehicle, Friday. In 2003, his music was featured in the NBC television mini-series, Kingpin.
The "Wizard of WOO" continued to wear many hats as effortlessly as he mixed musical forms, performing with both Mos Def's Black Jack Johnson band and Colonel Claypool's Bucket of Bernie Brains.
In January of 2016, Bernie released Retrospectives, an album of instrumental versions of many fan favorite classics.
In May of 2016, The New England Conservatory bestowed up G. Bernard Worrell, Jr. an honorary Doctor of Music (D.M.) degree.
On June 24, 2016 at 11:54am,
Bernie transitioned home to the Great Spirit.