Transition Home to the Great Spirit
Date:  

June 24, 2016 – 11:54am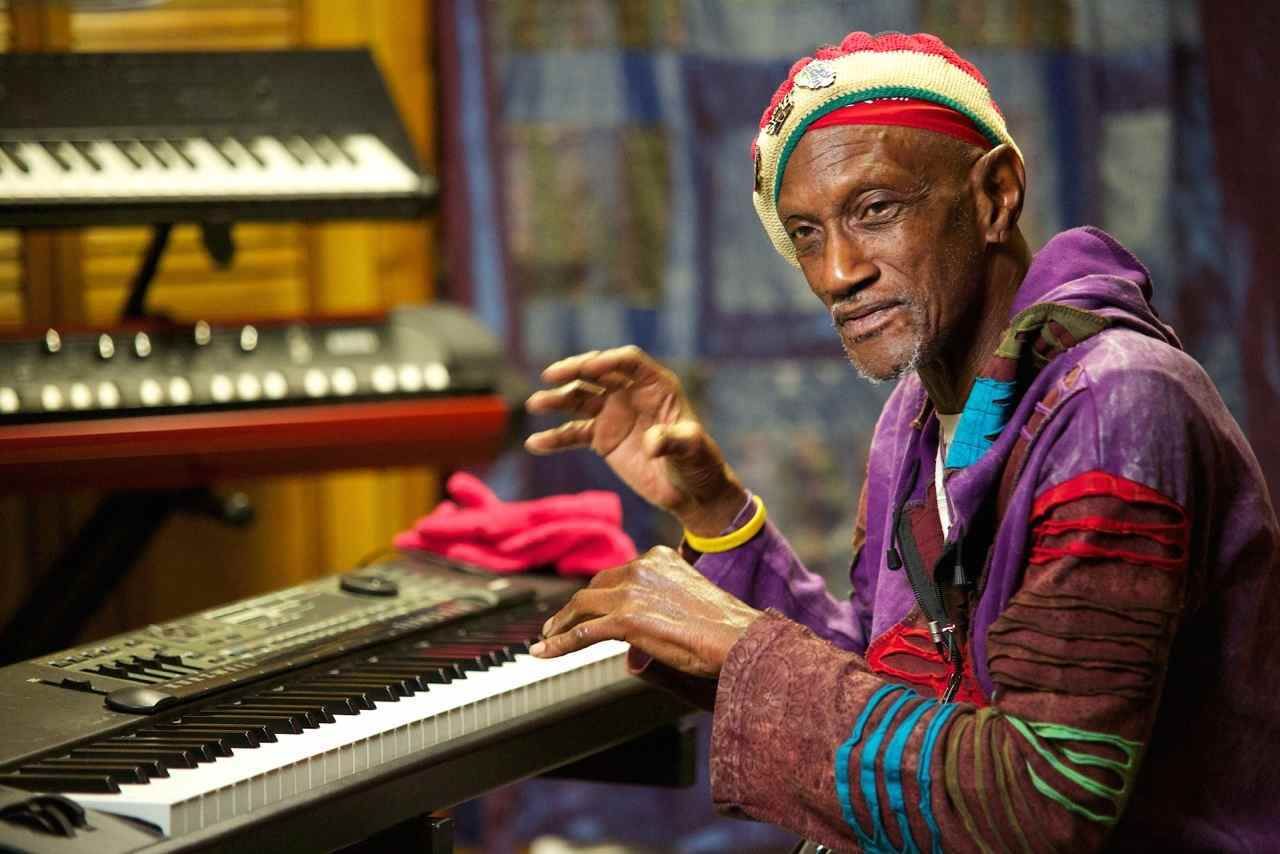 Moving Words for Bernie WorrellClick for a special message from a friend and brother

Please use this page to share your kind words or stories of Bernie with friends & family. 
672 entries.
If there is a heaven, I have no doubt that Bernie is there making "heavenly" music.
Thanks for your spirit, music and good vibrations.
You will be missed, but your music will live forever!
Thank You for all the extraordinary, influential, moving performances you gave us for so many years.
RIP Brother Bernie.
what can I say? another one of my superfunky heroes has passed away. Berrnie
your musical talent on the keyboard is unmatched . you were simply the best. I met you once in Columbus and in 1998 and I still have the wrapper I picked up off the floor for you to autograph its hanging on my living room wall as one of my most prized possesions. thank you berrnie for all the music. your presence will be missed. I hope that your family derives some peace from knowing how much so many people loved you.
Why should I like even just looking at photos of a musician? Composure.

Thank you for your concert appearances.

Thank you for changing the way we listen for music.
A limb has fallen from the family tree that's says grieve not for me. Remember the best times, the laughter, the song, the good life I lived while I was strong. Praying for comfort and strength for the family during this difficult time. Rest in Peace Bernie.
Bernie Worrell got a hold of my musical mind at a very tender young age, turned it upside down, and shook it vigorously until the dust bunnies all fell out. Then he poured in his liquid light interplanetary funk-marinade elixir, sealed up the lid, gave it one more shake for good measure, and sent me on my way. I have never been the same. Nor has the world. Bernie Worrell was so influential that, like the fish who is unaware of the water in which she swims, most of the time we didn't even know he was there. And we simply cannot measure the impact that musical Titans like Bernie had on the shaping and education of our ears. P-Funk is among the most widely sampled musical entities in popular music's history. Their lyrics and beats and hooks and riffs and melodies are so commonly found at the heart of commercial radio hits that one could be forgiven for concluding that people decided to stop making new music after Pfunk came along. Because, why bother? No one could ever be funkier or more raw or more real than they got. And at the backbone of this massive musical assault on your D'VoidofFunk, no-dancin' ass were the dancing fingers and the luminous musical mind of one Bernie Worrell, the Wizard of Woo. Ride in Uhuru, Bernie. Thank you for everything, My Shining Guide through the Gaping Void.
Bernie, thank you for your play music from 1981-2014 Tokyo & Fujirock Fes. in Japan.
I'm loving your live performance and your musical work. Please accept my sincere sympathy.
Bernie was a true magician , he turned music into magic , oh what a wonderful gift he gave the world , R.I.P. my brother and my friend ...
The absolute & undoubted best keyboardist the world has ever known!!! Bad Bernie DaVinci The Red Rock Eater All The Woo In The World Worell!!!
Thanx for sharing your gift with us.R.I.P.
Bernie is not gone....he just playing somewhere else..The greatest keyboardist there ever was. MISSING HIM
Thank GOD for you and your gift of music... Rest in POWER, Bernie.
all around the world for the funk. the bottom of the P hit it Bernie as you always do! Tiki Billy Eddie Tawl and all the Funkertees it's been a grand ride my Woo brother, love you Linda
Fly high in Paradise...
Your music has blessed many. Great is your reward. Sleep in Peace...
Thanks Bernie for all the Woo. Rest in power...
RIP Bernie, and thank you for all of your energies that you gave to the Music. Let the stars be with you.
I know you are playing with the angels now! Rest in peace my Aries friend- you will be greatly missed!