Transition Home to the Great Spirit
Date:  

June 24, 2016 – 11:54am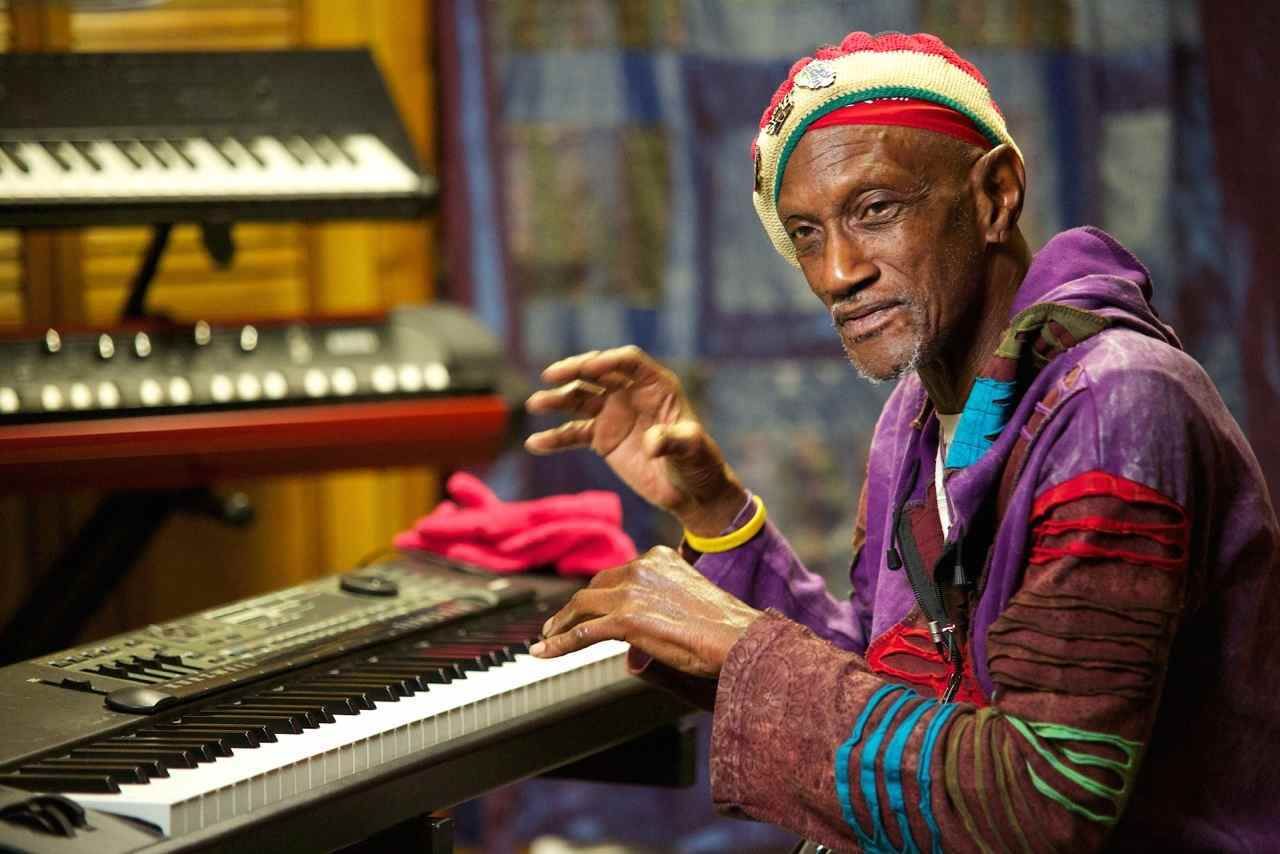 Moving Words for Bernie WorrellClick for a special message from a friend and brother

Please use this page to share your kind words or stories of Bernie with friends & family. 
672 entries.
Peaceful travels...........
Thank you Bernie .
It was a pleasure watch and listen to you play and an honor to have known you.
REST IN POWER !
Thank you, Bernie for all you gave humanity. Rest in Power.
Words aren't sufficient - Rest in P, my brother, and say 'hi' to Bugs for me.
Sorry,
We lost so much to P-FUNK!
Dear Bernie,
It meant so much to meet you, even if only for a brief moment in time. I will never forget your sweet spirit and smile! May you and your loved ones be free of any further suffering, and may your music and memory live on forever! We Love Woo!! Forever! \m/
Bassist for Sons Of Funk with Rico Lewis and also works at Toads Place, Ct. It was a pleasure meeting you and I wished you were well enough to perform in Wisconsin last Saturday. R.I.P. and thank you for your gift to the universe. Thank you too Miss Judy for sharing him.
Celebrating Hon. Dr. G. Bernard Bernie Worrell ~ I saw My Cousin Daryl MoonThangski's Post re Departure of Keyboard Funkmeister today. Now Beloved Dr. Bernie Worrell absolutely BE stone funking Ubiquitous. Funking Omnipresent. Hallow. Yes! *FIP
https://youtu.be/sklyJbEXgMY ~ Reverent June Juliet Gatlin
Friday 24 June 2016 ~ 3:33 :) PM *FunkInPower
You were fantastic and truly the #WizardOfWoo. I feel so fortunate that your music was a part of the fabric of my life. What a gift you gave us.
From early on, it was the synth that hooked me in to sound. You hooked me in to some great sounds. Thanks Bernie.
Bernie, I am so blessed heard and wittness your awesome sprit. You are truly a amazing person and musician. The WOO was on the one and now with the One. Heaven has gained a great musical instrument and director. Thank you for being an musical inspiration to me and others. There will never be another one who could have the keys to the Mothership. R.I.P Bernie "Master Woo" Worrell
SO sorry for your loss Bernie music rocked
An honor to have met and played with you Bernie. Rest easy. ❤️
Another great loss in music, mind and soul. Youre gonna be greatly missed Bernie. On to your next great adventure, how lucky they are to have you home. Blessings to your family and many friends. ???
Seems like you were always there somewhere, tickling those keys and funking things up in the best way. You still are. Always will. Thanks for your generosity, your chops and your beautiful spirit.
I had the pleasure of making Dr Worrell's acquaintance during the late '90's when he brought the Woo Warriors to NYC and played Knitting Factory. Although having seen him several times with P-Funk some 20 years previously, this was a more casual setting which allowed us a chance to speak at length. Dr Worrell was a perfect gentleman, even purchasing me a cocktail while he recounted personal stories of the road. As I was leaving, he stopped me saying he'd really enjoyed our conversation and wanted to give me a shirt. I still wear it to this day. The Man defined what it means to be a Class Act!
The Wizard Is Dead, Long Live The Woo! R.I.P.
Fly on brotha. As a keyboardist you were my greatest inspiration and teacher. You meant the World to me. Thanks for everything Bernie. May you live eternally through your music. Hugs Judie.
Sweet generous beautiful person. The leader of the band. RIP.
Goodbye Dr. Bernie, you played it straight despite the circumstances!
gfm