Transition Home to the Great Spirit
Date:  

June 24, 2016 – 11:54am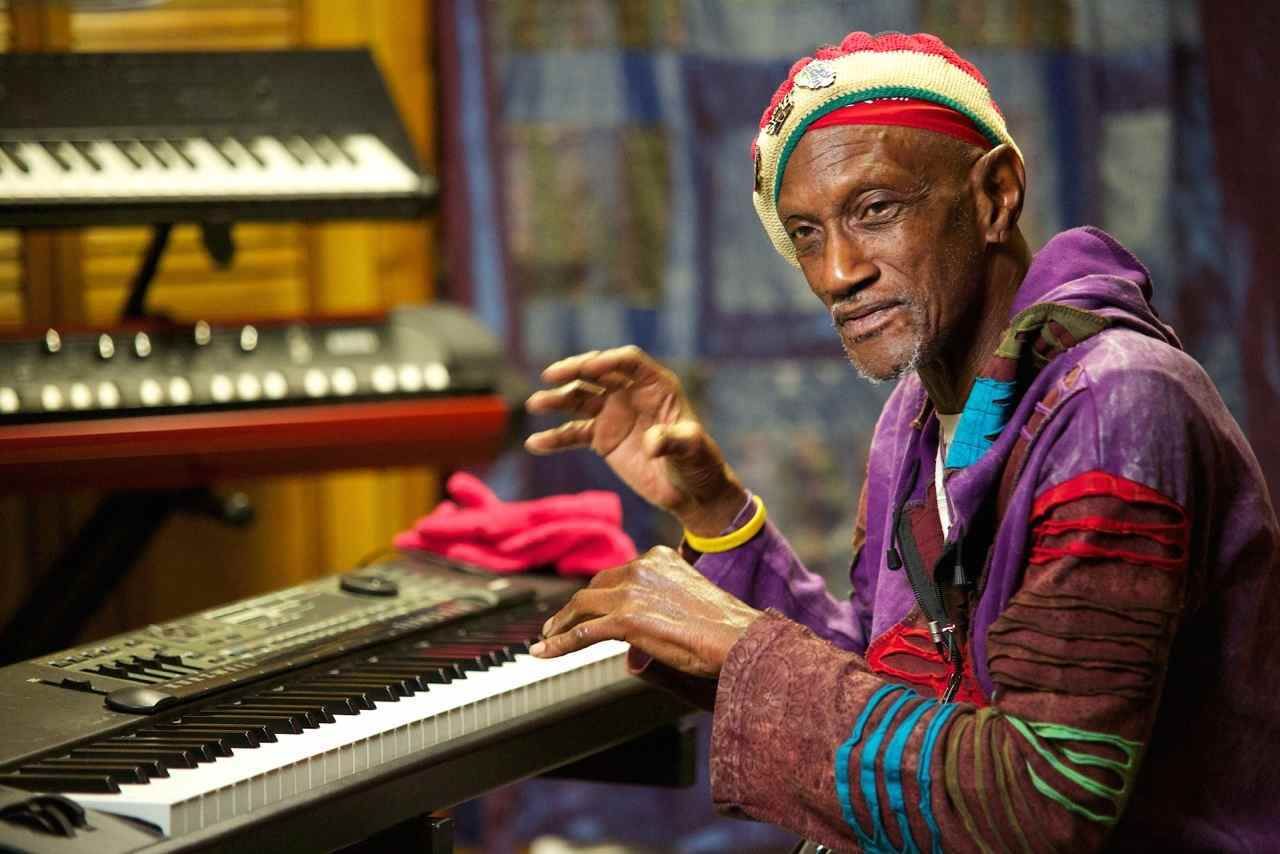 Moving Words for Bernie WorrellClick for a special message from a friend and brother

Please use this page to share your kind words or stories of Bernie with friends & family. 
I met you in June 2000. I got your autograph when you were standing outside of the Knitting Factory in New York City. You gave an outstanding performance that night. Now youre i nheaven with Glenn Goins, Tiki Fulwood, Ray Davis, Cordell Mosson, Garry Shider, Philippe Wynne, Malia Franklin, Eddie Hazel, Flip Cornett, Jessica Cleaves, Roger Troutman, Belita Woods, Skitch Lovett, Richard Kush Griffith, and many more. You will always be a keyboard genius! GOD took you away much too soon. My wife , Debra Willis, is talking to you now. GOD took her in HIS arms on Thursday, May 21, 2015. You'll be greatly missed.
2008 emt+1 with bernie worrell . thank you. the privelege was mine
His music enlightened all who heard it, but his presence lightened my heart. I am deeply touched by the short time I worked with him. He brought light to my heart, wonder to my mind, and funk to my booty.
Thank you, Bernie. RIP
RIP to a legend. Thank you for enriching my life with your music. We played the Pfunk as Dj's from a very young age and even before that, after school my friend and I would go through his brothers Parliament/Funkadelic collection in the very early eighties. I was always attracted to the way in which the music was created and some of the sounds were just out there. Your genius on the keyboards was responsible. Rest in Power. :-)
Thinking of you ? listening to others try and play your cord's. Often emulated never duplicated.
Just two minutes ago I heard the news. My heart and prayers I send to his family and friends.
The world lost yet another irreplaceable man.
Rest in peace Bernie and soar with the other angels! You were a blessing not only to the world of music, but to the world. Your legacy will always live on through others, especially to those who also realize and find and use their God given gifts to also contribute to making the world a better place, as you did and always will, through your gift of creating music. Love and blessings.
The stank just left the FUNK!!! R.I.P
Bernie Worrell and his sound talent and vibe have been a part of my life since '70 I was 14. Can't remember a time when I wasn't listening to him he also was one og the most genuinely friendly people I have ever met.May the Heavenly Hosts greet and guide him much respect
A true legend and one of the most innovative and influential artists the world has ever seen. Thanks for sharing with the world, Bernie and making this planet a lot more funky.
The undisputed master of keyboard universe, had the funk all over in it's genes, it's fingers. Deserved so much more credits from the music industry! Bernie is unreplacable! RIP
Bernie, I hope my mom finds you . She was my human metronome growing up. You help me study unusual chords. Always helping the world open their mind, even since you've gone. Much love. We look out for Judie! Rest, brother.
Bernie...Meeting you and your lovely wife Judie, was a supper great time in my life. Your music will always live on. Ever funkin on
Wow because this is excellent job! Congrats and keep it up. weferhervvbt
Thanx for the Funk Bernie!
Flashlight will forever be the Funk Jam for all eternity!

-BiG Pluck
Fuck'n Woo Man! Thank you for the inspiration my Brotha!!! You rock! MUCH Love
I miss you, Bernie. You were a light in my life without really knowing me. I only ever exchanged one email with you but it meant everything to me. The world is lonelier without the sounds you put in it. Thank you so much Judie for supporting and helping this wonderful human. Thank you to the Worrell family and name for all you gave this world. There will never be another Bernie and he has never been properly acknowledged. But those of us who know KNOW how special and wonderful you were and are, Bernie. Every day without you is a day I think about how to carry on your legacy. Bernie Worrell was a hero to this world whether people know or not. All my love forever. Thank you for what you left behind. Thank you for all you are and were. I will NEVER forget you.
I had the extraordinary opportunity to work with Bernie the final 3 years of his life. We created several hours of music that is now coming out. The first album is released and available. The work we did is soulful and in the Native spirit. I really feel that we were drawn together and, I know that it propelled him in a different way. His generous spirit is all over this material and Www.khueex.com is where you can find it.