Transition Home to the Great Spirit
Date:  

June 24, 2016 – 11:54am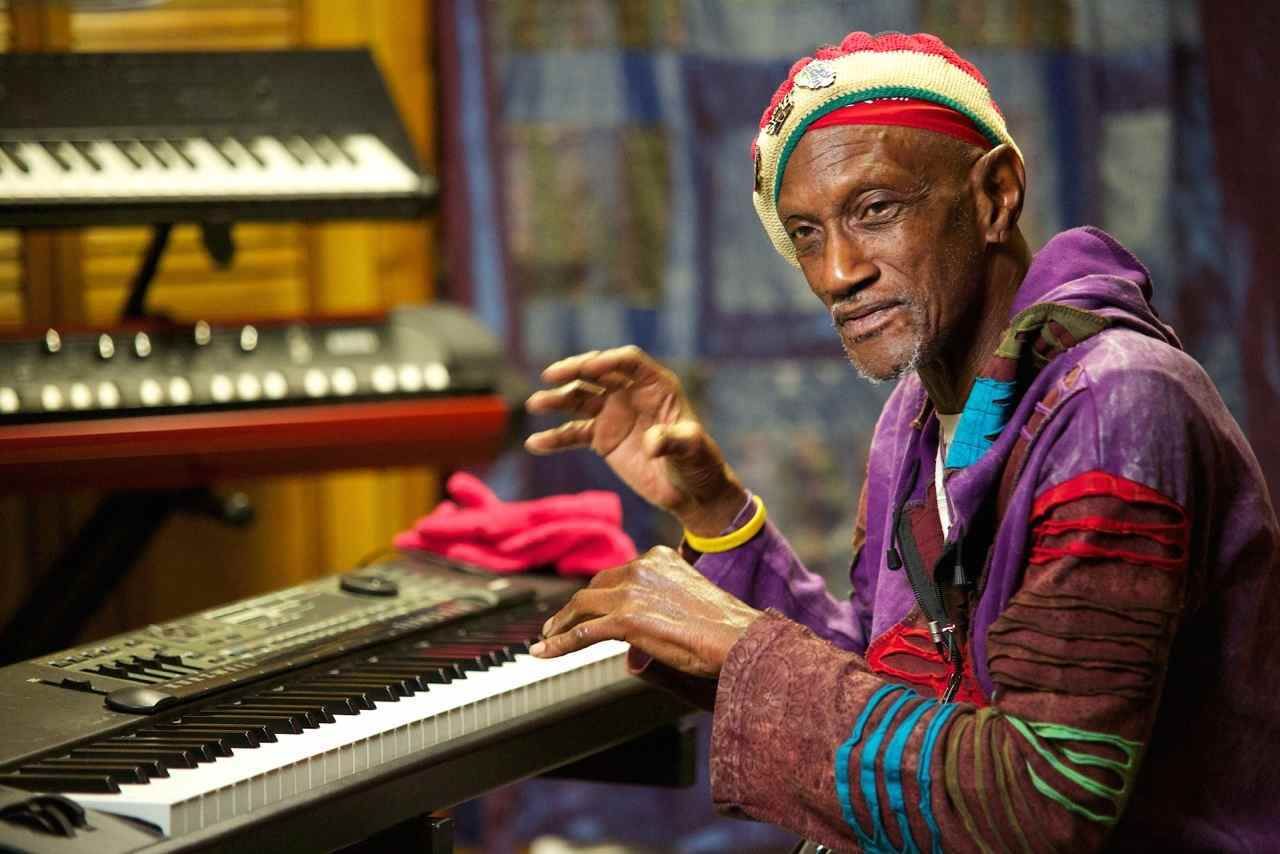 Moving Words for Bernie WorrellClick for a special message from a friend and brother

Please use this page to share your kind words or stories of Bernie with friends & family. 
What an honor it was to have met you and to have had the chance to talk to you when you played a show at our club in Erie PA on Valentine's Day several years ago. I still remember our conversation and what a kind and loving person you were. I was a fan of Parliament as a teenager(and to this day)...one of my very first albums. You were happy to sign my albums and pose for a picture. Thank you for the music and the memories. Peace and Love.
I've spent many days and nights studying you. Whenever I speak of Pfunk, I mention you. Thank you for all the love you gave. Peace
Bernie, you will forever be one of the most special people I was blessed to have in my life. From the time I was a little girl, sitting at your keybord singing 'the sun will come out tomorrow', to having drinks with you at the bar and then the day you met my newborn son, I love you and miss you dearly. Fly high my friend.
My daughter and I sat with you at breakfast in Bellingham last month...finally got to your site. It's a lovely tribute, Judie.
To my dear brother Bernie, you'll
always hold an eternally joyous place in my heart.
Love Joseph
You were the light in Funk !!!!!
I was very young i was amaze because he did best on the keys bless you for your sound sir
Watching" Stop Making Sense w/ David Bryne. Miss Bernie sound.?
We all know what an amazing musician Bernie was. I'm very grateful to have known Bernie. He was also a wonderful, sweet, giving individual. He will be missed.
Rest in Peace. I have a CD from you when your web site was first starting off and I ask for All the Woo in the World. I think one of your family member was email me back and forth until I got it. I had about 5 copies on wax back in the day but you will be missed. Thank you for all the sounds from all the artist you put down keys for the WOO and the Funk will never stop.
Thank you, Dr. Worrell, for giving us your life. I have listened to your music since 1971 and nearly every day thereafter. I love you for that and your family for giving us you. I love your music so much for taking me through happy and sad times, times of success and through setbacks. My wish is to be buried with yours and Parliament Funkadelic's music. I hope my idea for Parliament Funkadelic music, including "Who's a Funkadelic," is one day realized so new generations are always exposed to it. Funkadelic music is love, joy, fun, political, insightful, and most all teaching, and Dr. Worrell's input, therein, is invaluable and immeasurable. When I was a kid, I always loved when you came to my hometown, Columbus, Ohio (though my beautiful mom did not understand you guys - lol). Love you, man...RIP...
Peace to you in your resting. Go with your spirit to the new light.
What a loss. Great artist, good man. Enjoyed your shows so much. We will miss you, Bernie. Fly on!
As I was reading about Alphonse Mouzon passing I read that Bernie passed, I'm in shock! If you've got funk you've got style. You're funkin' in eternity, Bernie, styling forever; you will be missed. A true keyboard master.
Today is new years eve 2016 - I´m just listening to a mix on mixcloud called "goodbye 2016! and never come back" honouring all great musicians..
Bernie not on the mix...
So I have to write this from my soul -
I´ve never seen him live - I wish I had
Today I´ll access the LIVE show of Parliament who are playing in VEGAS
remembering him.
Yesterday I saw the concert of the STONES in CUBA on TV ...
What a generation!
P:S.: CAN SOMEONE STOP DONALD TRUMP PLEASE
Greetings from Good Old Europe
In memoriam I am on a quest to remind all those that we lost Bernie this year as well as so many other talented people. Though my time knowing him was short his spirit will stay with me always. Love you Bernie
I knew it wouldn't last forever, but your music and the world wide influence that you as a member of Parliament Funkadelic will forever remain as a stain of FUNK! I remember going to the Olympia Stadium to see you as a teenager every year that I could. Miss you man!
May you rest in peace. Thank you for sharing your music and enriching life of earth during your all-to-brief time here. God bless you.
You will be missed my brother.. Enjoyed meeting and photographing you and George on the Agent Oh-Oh video.. lots of great images.
Play that funk sound up there for the man and others they will enjoy it.
RIP. You are missed. You will not be forgotten.

A Funketeer.